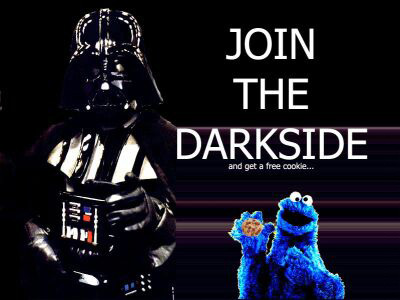 Some don't learn it seems I had a visit this morning from a lil german who actually tried to purchase something from me even after claiming libelously that I was a fraudulent seller with no tax id... HAHAHAHA I have to laugh at her behaviour cus she is proving her own case. Now I got the privelege of sending the transactions to PP and to their abuse dept.
The ID was from
beadsnsupplies in woodway
... so be forewarned if you get a sale to cancel it ( unless you dont mind taking her money) But I won't ever do business with someone so unbalanced. She could say the products didnt arrive, do a chargeback or do any sort of malicious behavior. She is seriously wrong in thinking that anyone would allow her a foothold in their life.
To do this after all the reports she knows I have filed ( waves at Ullja) shows that she thinks she is above the law, when she might be digging a deeper hole.
I don't like battling the Dark Side and won't join ... . even if they have cookies.